A-Chord: Folding Pavilion Structure
"A-Chord" design system is developed and constructed for the World Wood Day 2015 events in İstanbul. The structure is made of fifty wooden struts of 4 cm X 4cm with changing heights from 200 cm to 230 cm. Single unit of the structure is formed by two struts joined with a hinge to enable folding, while the nearby unit is folding to the opposite direction. The construction details, measurements of the struts, positions of the hinges, angles of the tensile chord axis are generated automatically by the parametric model. These automatic construction data enabled the revisions needed for structural experiments.
The design research group named "Woodstock" conducted a short workshop, and at the end this structure is chosen to be built. It was a simple idea, presented here as I made several models, and Grasshopper definitions here to study the proposed parametric design system. It is intended as a screen for several functions, easily foldable to be carried, and as a flexible design system that is easy to create variations. Final design and construction process is conducted together with Fulya Akipek. Below is the short story of it's birth: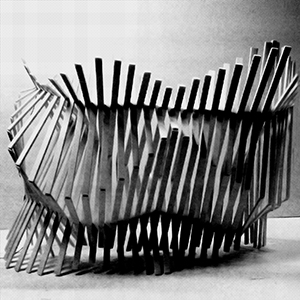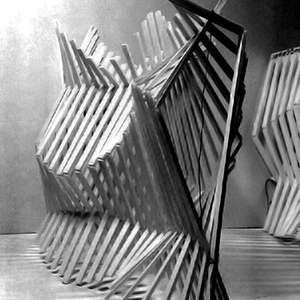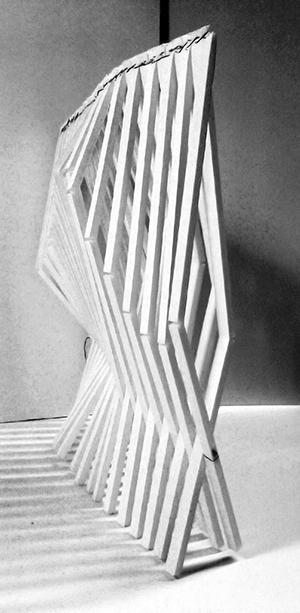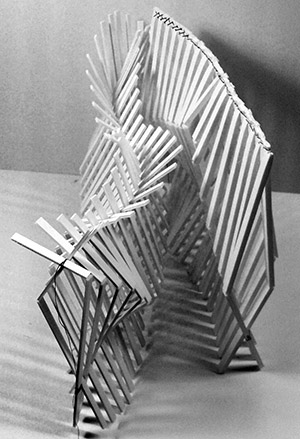 The first models made from foamboard, needle and thread.
Then Grasshopper is utilized to generate variations.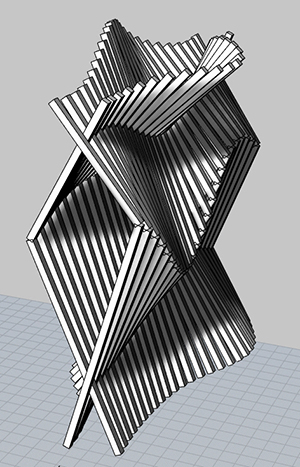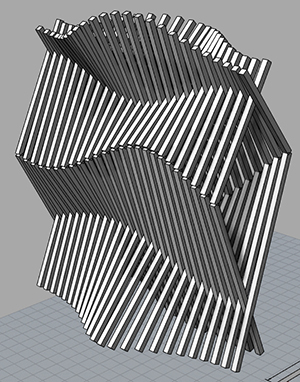 After the final decisions,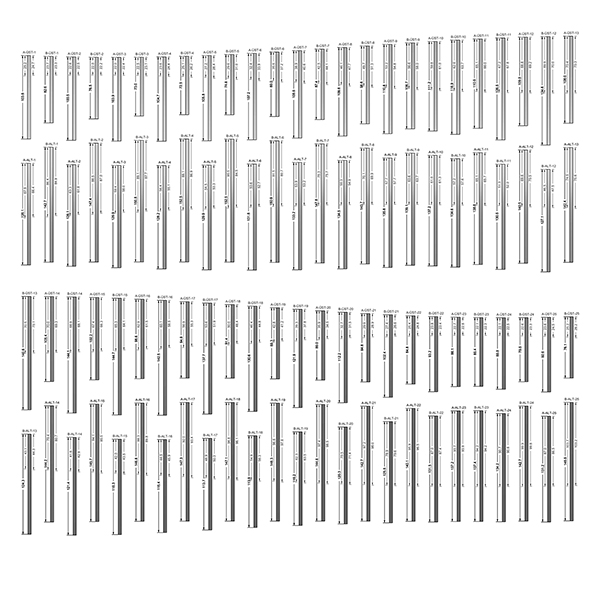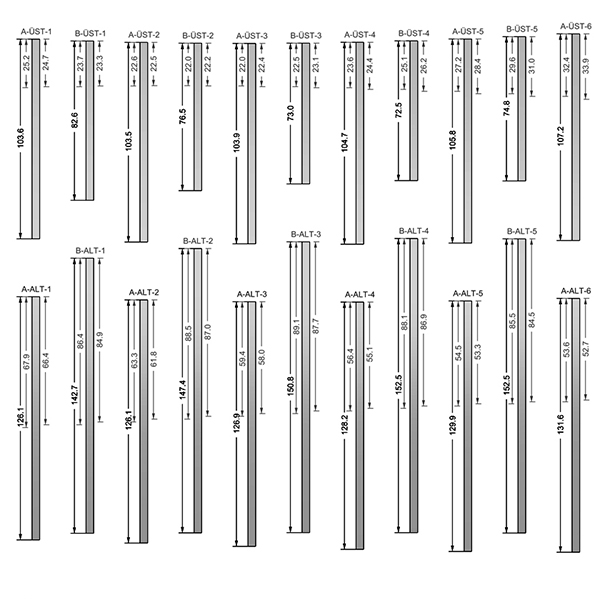 Grasshopper definition is further advanced to automatically generate production documents including labeling and dimensions of all wood struts, holes, and assembly plan.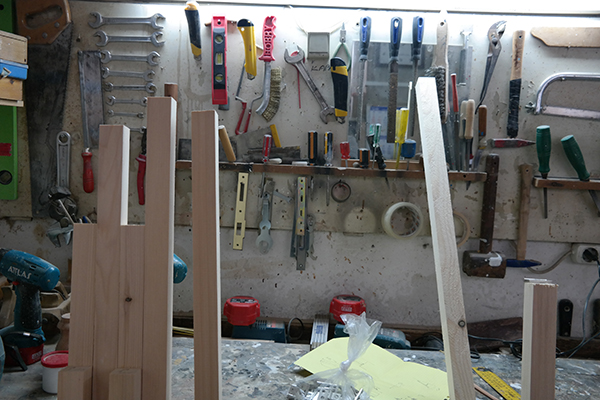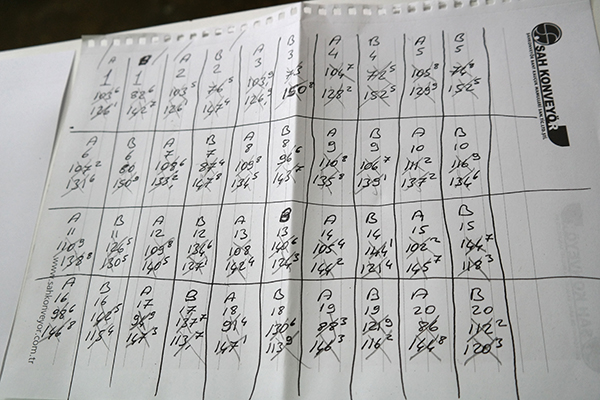 Then, it was time to start up with our carpenter Özkan,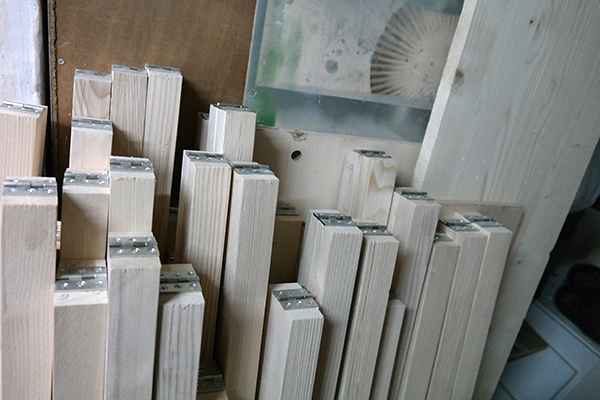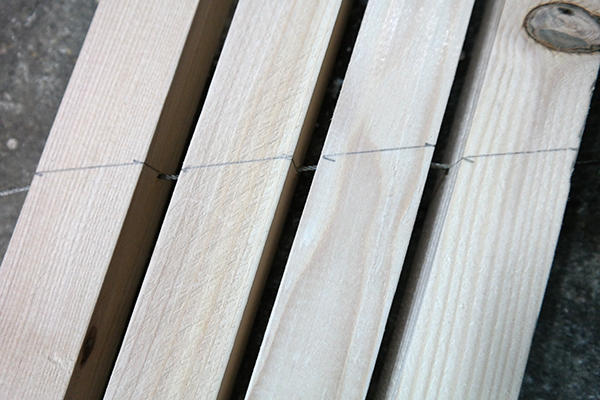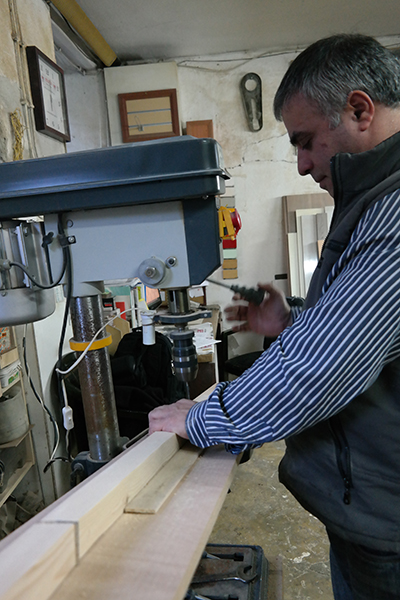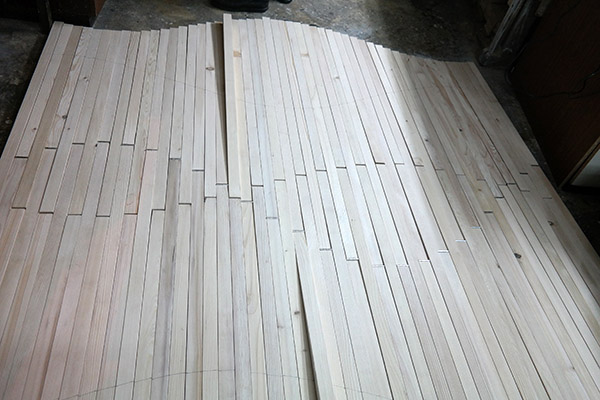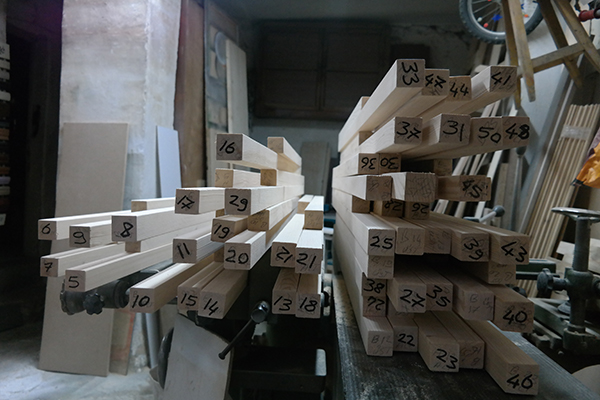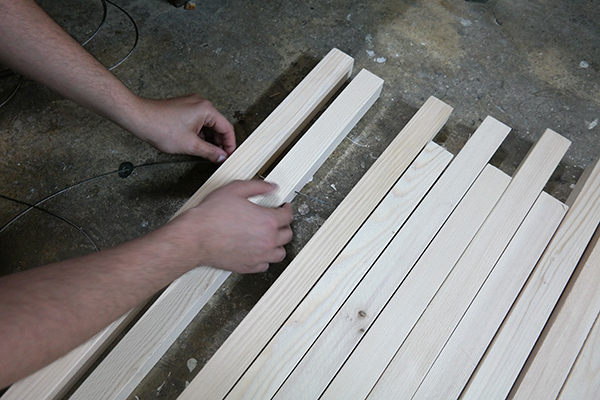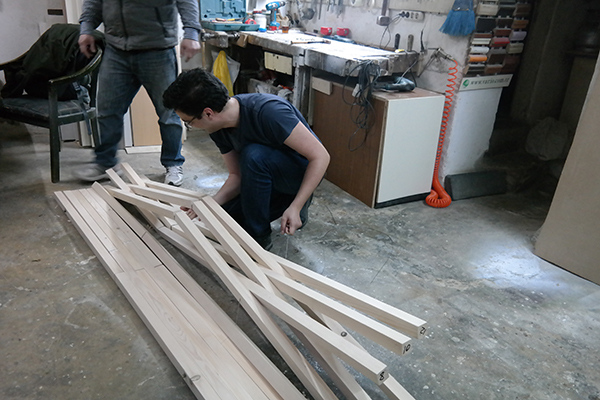 The first footsteps…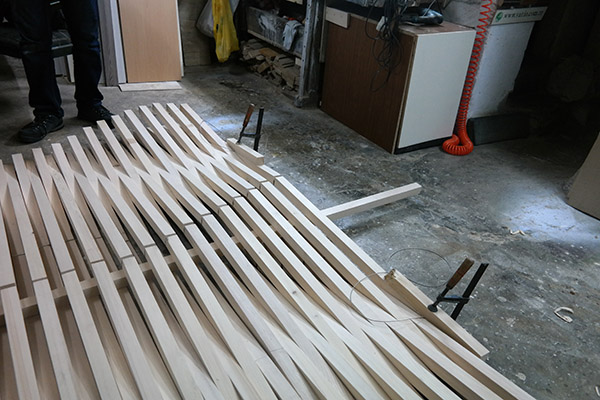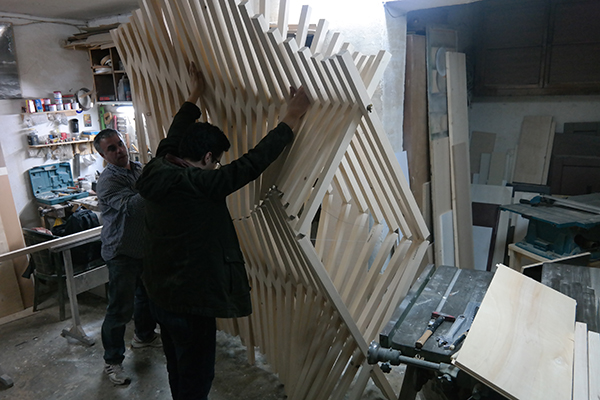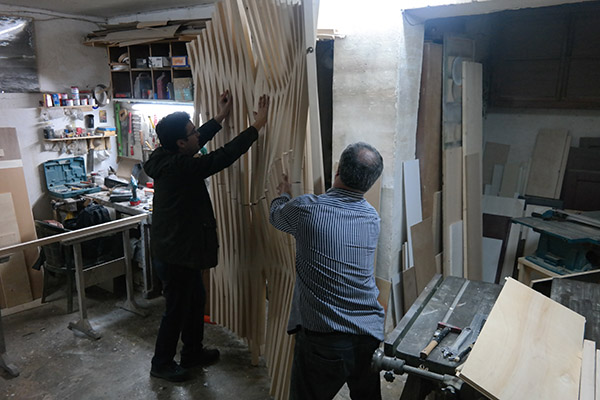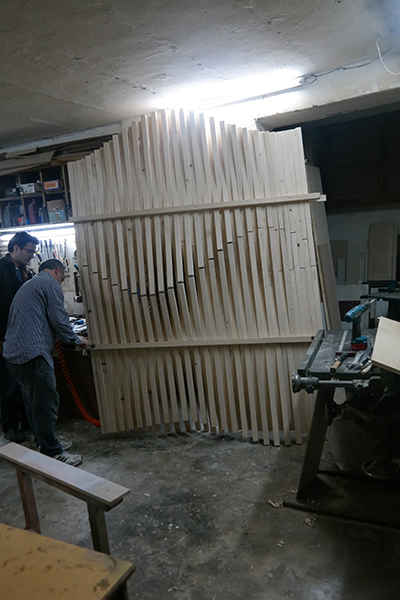 It is ready to go now.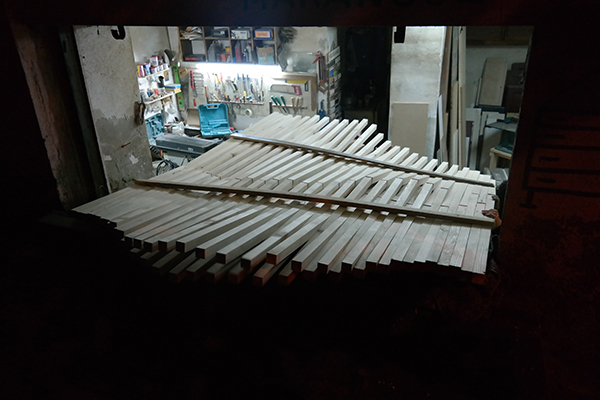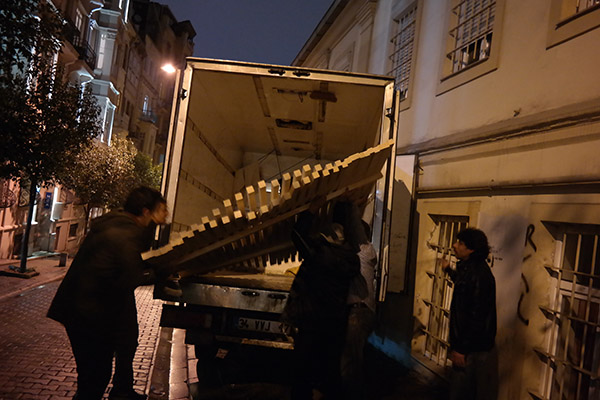 Getting out of the wood shop's window into the truck and on the way to the Exhibition site.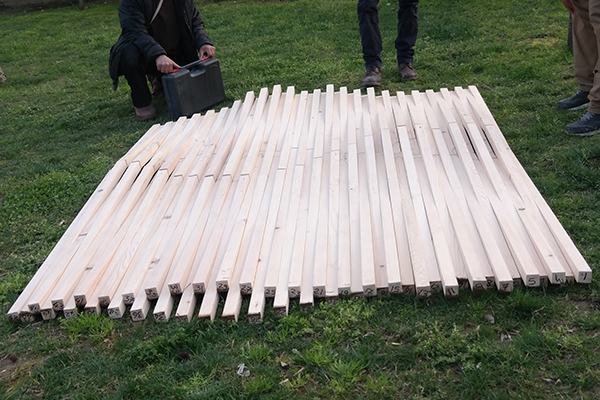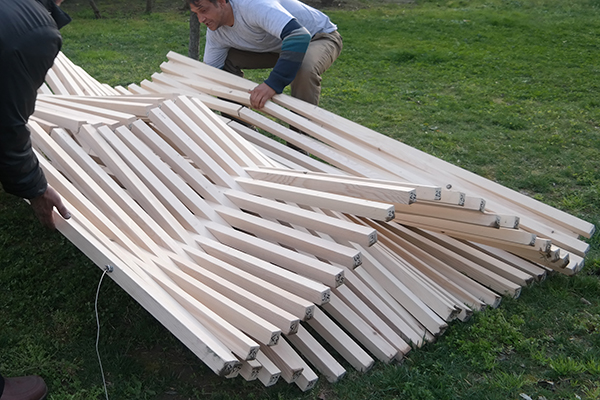 The next day was a great Wood festival, hopefully everything went very well, steel cables worked as expected.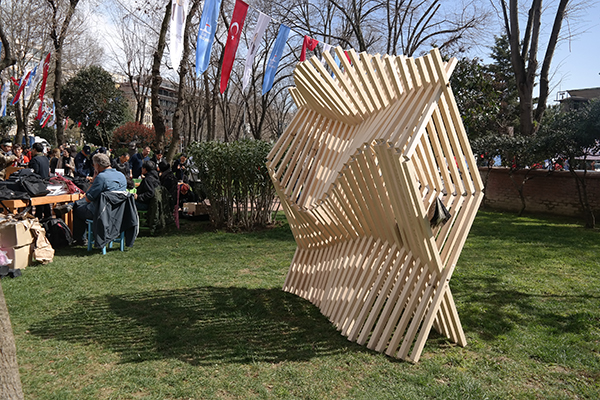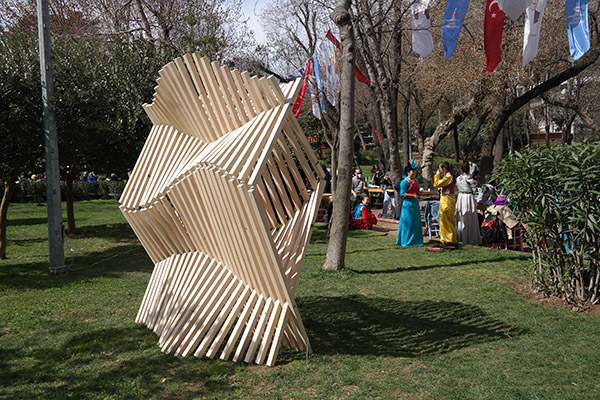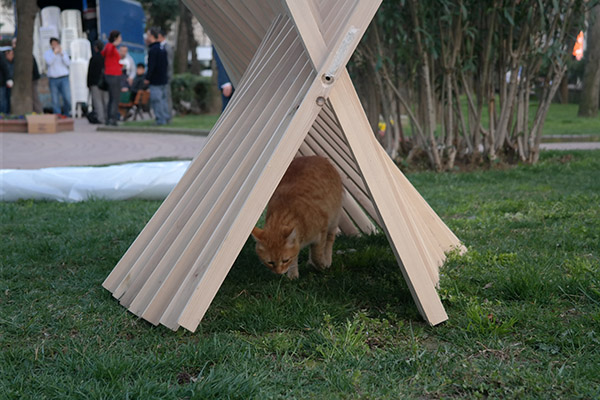 Some emergent functions out of our intentions arouse immediately. For the cats, as a selfie background, and especially as a picture frame for lovers who shoot each other from both ends.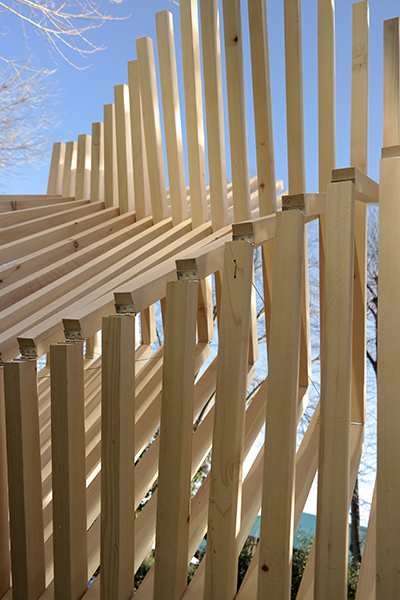 Now, A-Chord is at the front entrance of İstanbul Bilgi Universiy Faculty of Architecture. Cables are still tight enough, fingers crossed…