Common-action Wall
The structure was constructed for 4th International Architecture Biennial of Antalya in 2017 and is located in Karaalioğlu Park. The architectural prototype is a wall is designed for growing and harvesting edible plants for the users of the park.
In order to accommodate the voids necessary for plants to grow and have access to sunlight along with generating continuous surfaces to direct rainwater to plants, a research on minimal surfaces had been done. The final form, gyroid provided it all and had also been beneficent in the production process as the whole wall was constructed with a single module.
The modules were fabricated by digital modeling and contemporary molding techniques. The main challenge of the project was to combine innovative technologies and a traditional and sustainable construction technique, rammed-earth. Having voluminous voids was a struggle considering the load-bearing nature of the rammed-earth structure. This was solved by numerous trials on the additives to earth and reinforcing the module with a steel skeleton.
Sustainability and communal use are key issues of this design. The main material is sustainable as it is executed by human power and will join the park's soil. The herbs and other edible plants grow in pockets both on above and below surfaces increasing the harvesting area according to the space it houses on the ground. A drip irrigation integrated to the park's main system is inserted to the structure for minimum water consumption and to aid the users.
The project is a result of a long-term material and form research aiming to associate the traditional with digital technologies, and design with people and nature.
Project owners: Fulya Özsel Akipek and Tuğrul Yazar, [POTplus] Design Research Group
Project team and consultants: Özgül Öztürk Aksu, Dilek Yürük, Işıl Çokuğraş, Gizem Akgün, Rahman Çelebi, Serkan Uysal, Çağatay Bilsel, Uğur Turgut
Project sponsors and supporters: Fibrobeton Facade Company, Rainbird Corporation, Chamber of Architects Antalya Branch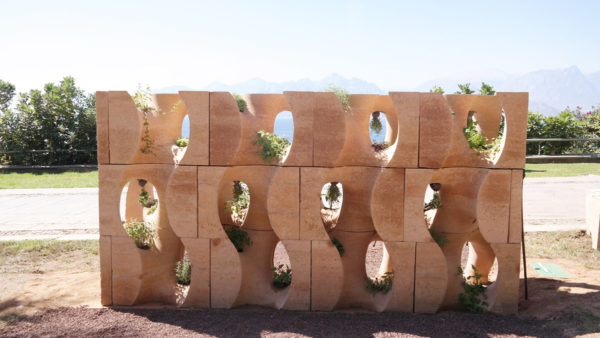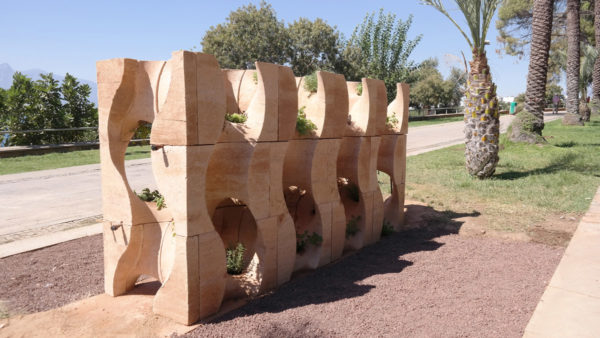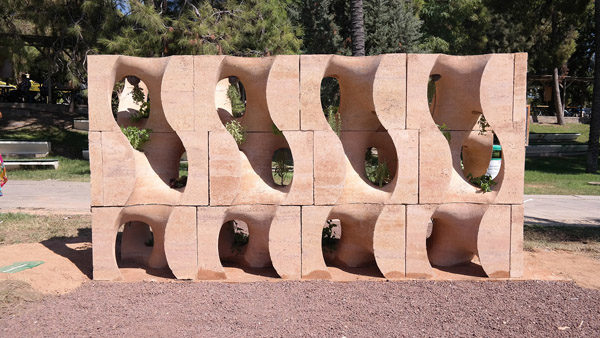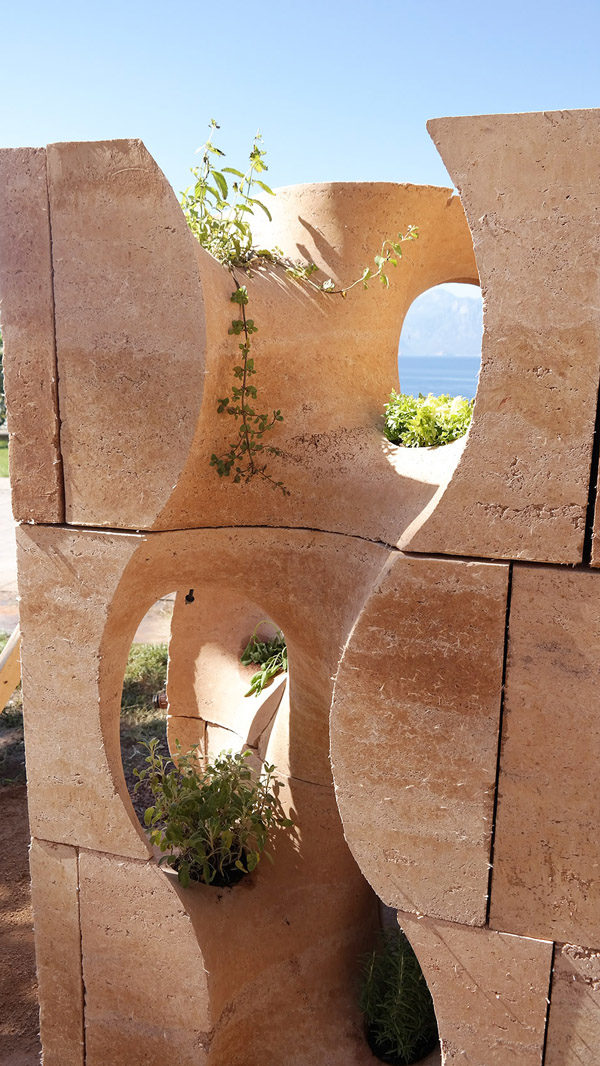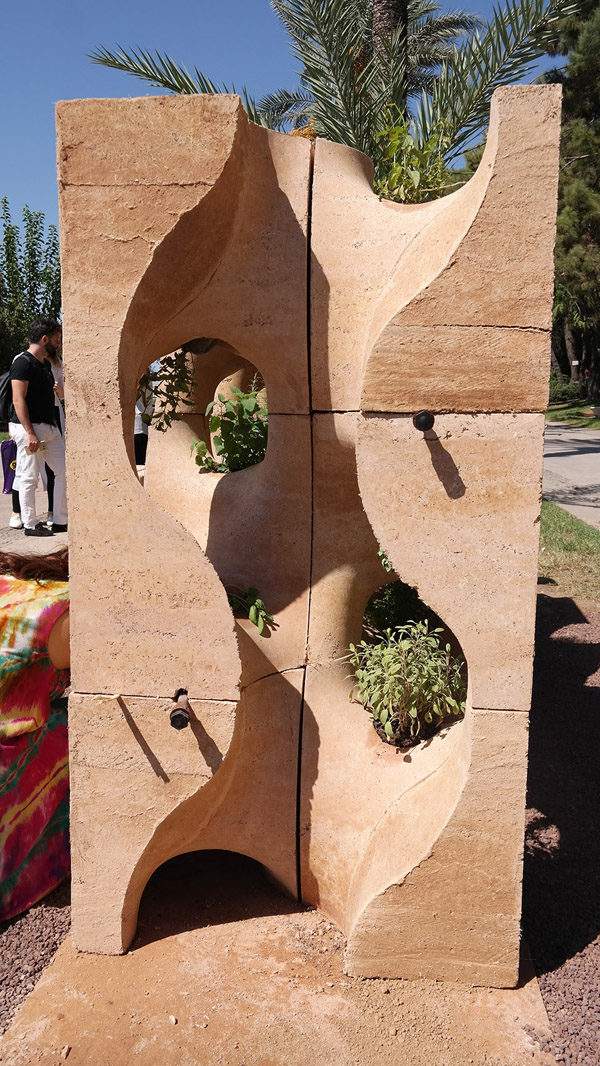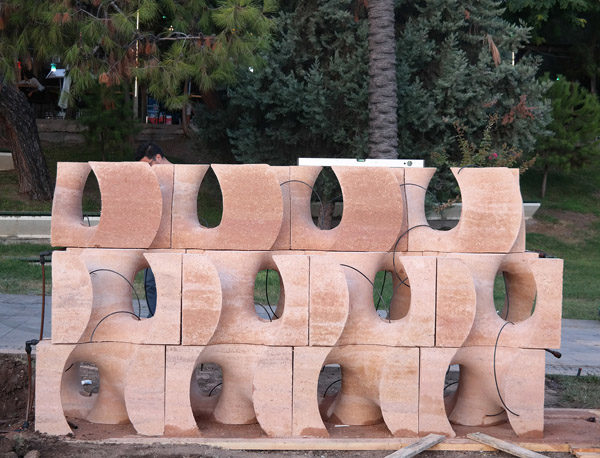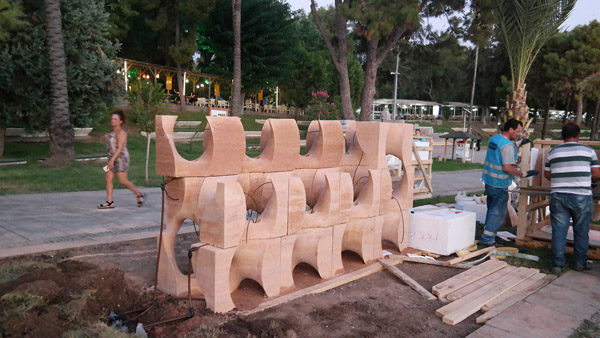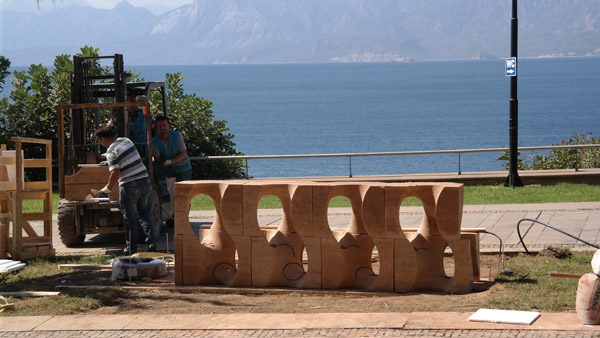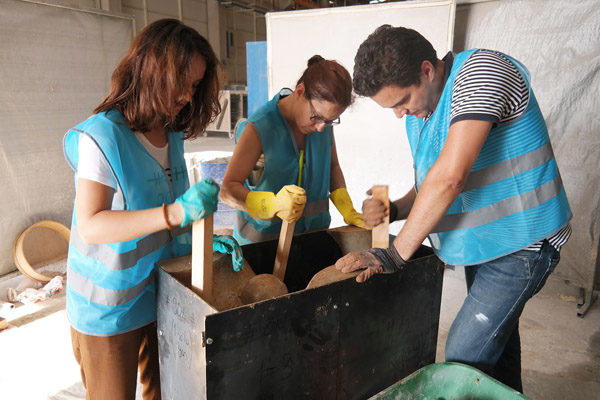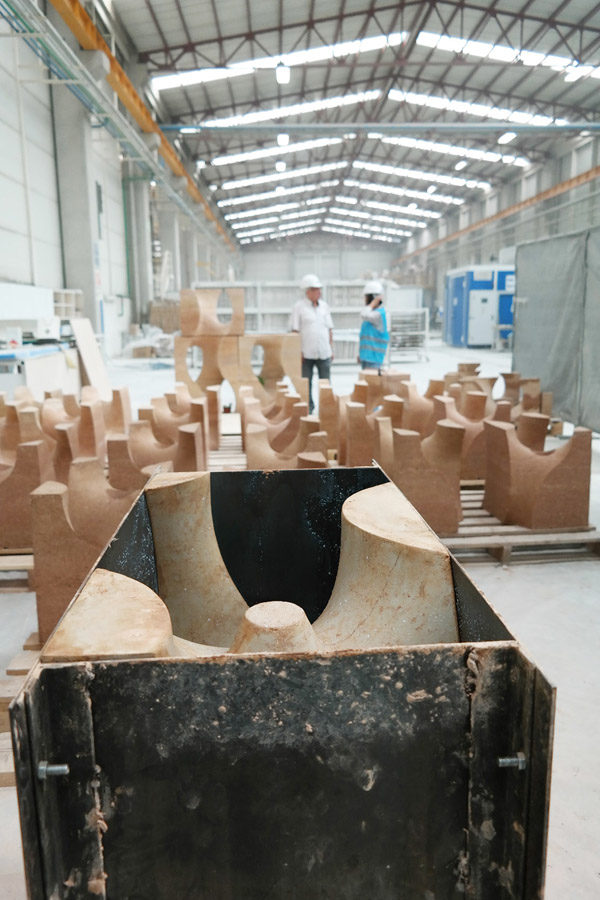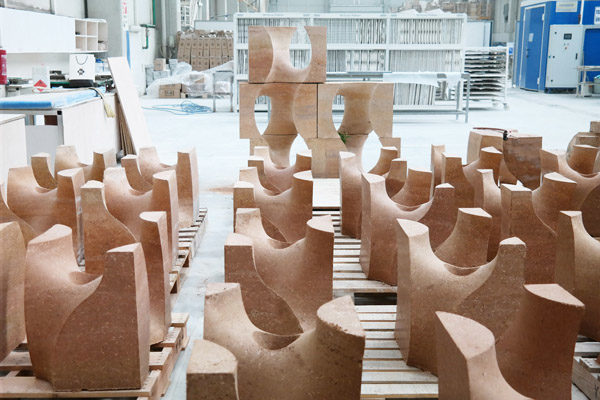 I will write something about the geometry underneath this project later.